Good News! The Schedule has been released! In this post I will share the options for each month, thoughts on the patterns, what/if I plan on making.
January
This was choose your own activewear. I made the Avery leggings by Helen's closet. You can find the full review here
February 
Either the Givre tee by Deer & Doe or Sheona by Athina Kakou.
I choose to make the Givre. I've posted some peeks on insta, but you'll have to wait for the full review on Reveal day.
March
Blackwood Cardigan by Helen's Closet or Como knit cardi by Style arc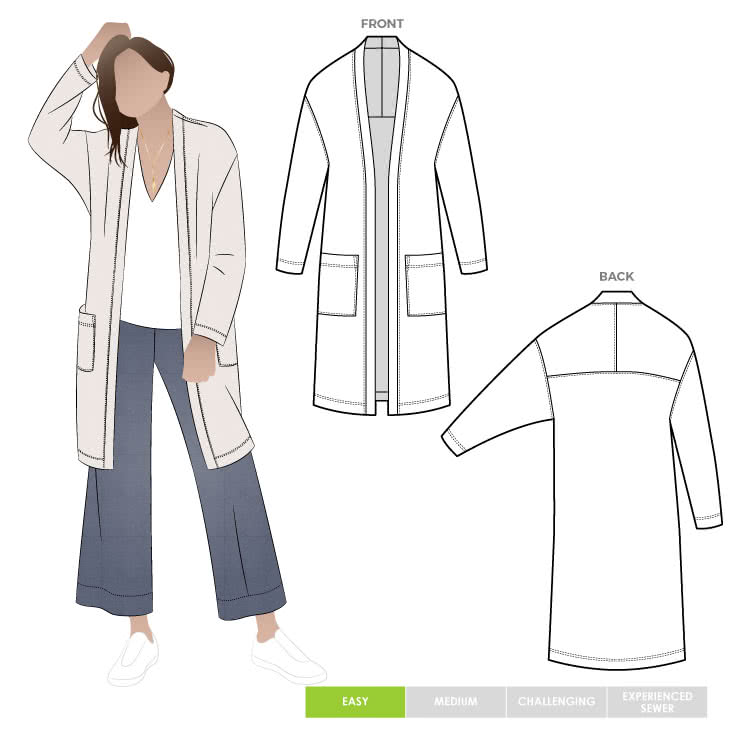 I really wanted either the Blackwood or the Fulton sweater blazer chosen for this month. So obvs I will be making the blackwood. I' m a bit suprised they are picking patterns so similar. I thought by having 2 patterns they would try to have more options style wise. Anyways, I've been wanting to make the Blackwood for awhile now. 20% so thanks Helen.
April
Chi-town Chinos by Alina Sewing + Co or Hepburn Pants by Wardrobe by me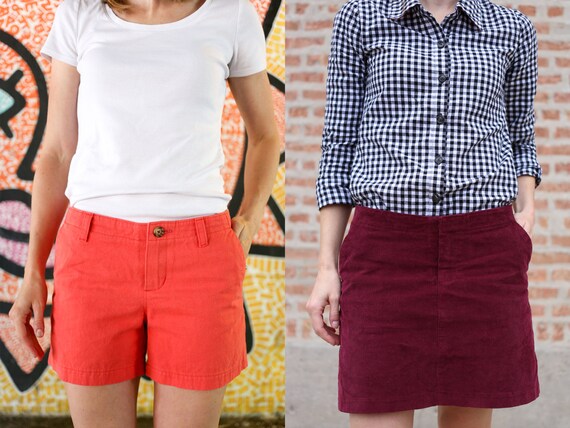 I've heard a lot about the Chi Town Chinos but Wardrobe by me is new to me. Trousers don't get a whole lot of wear in my wardrobe. I'll be making either a Summer short or a skirt using chi town chinos.
May
Novelista Shirt by Blank Slate Patterns or Sedona Shirt by Designer Stitch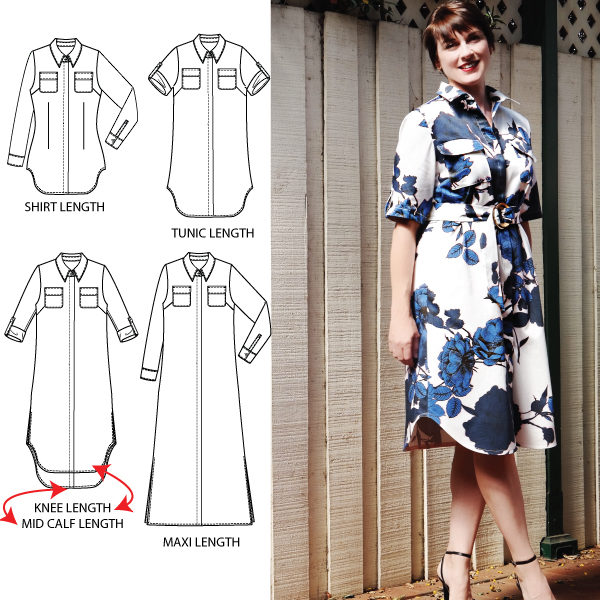 Both designers are new to me, although I've heard of Blank Slate, just haven't tried them. Although I love the look of the Sedona, I already have a button up shirt pattern I love. So I'm going to Substitute the Kalle Shirtdress. Which won't really count, but I don't care. I don't love wearing collars. It's my birthday month and I'll do what I want to.
June
Orchid Midi Dress by Chalk and Notch or Quincy Dress by Jennifer Lauren Handmade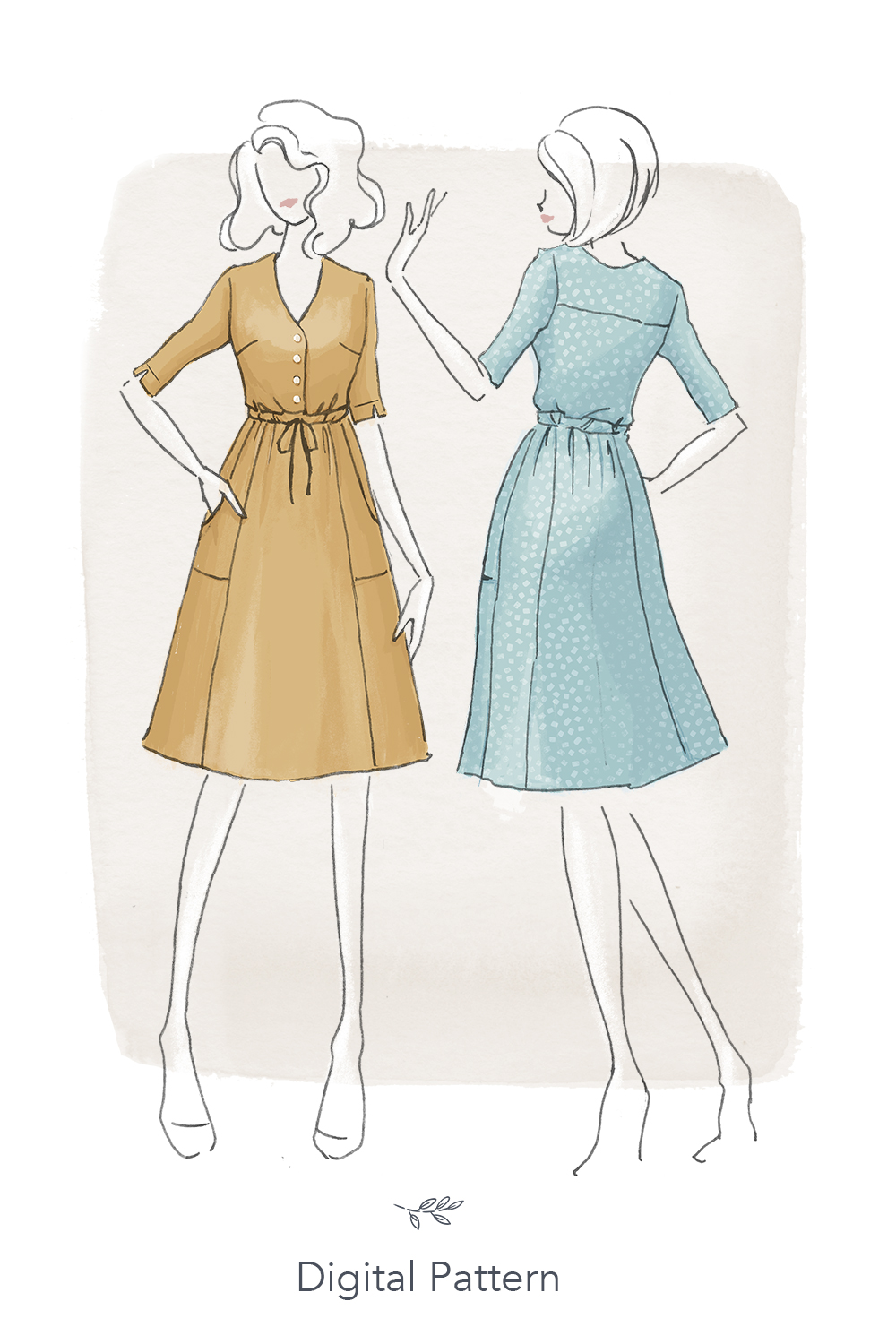 I've already made the Orchid Midi, I'm actually currently working on another. This will be a month before my wedding, so I'll try to make another but we'll see if I'm too busy. The Quincy is too similar for me to invest in it. It is also a new to me designer.
July
Ash + Dawn Jeans by Megan Nielson, Ames Jeans by Cashmerette, Fulford + Quadra Jeans by Thread Theory
Looks like a lot of options this month but it's making sure it's inclusive. I just made up the Ash Jeans, a blog post will be coming soon. This is my wedding month so I may skip this month but I loved the Ash jeans and if I have time I will make them again.
August 
Jordy Bralette by Emerald Erin, Power Sports Bra by Greenstyle Creations or Create your own Lingerie
I've already made 2 Jordys. I plan on making it as a swimsuit before my honeymoon. Not sure I'll be feeling making another one right after my honeymoon but I might. I don't work out enough to make myself desire to make a sports bra.
September
Phoenix Blouse by Hey june or Rhapsody Blouse by Love Notions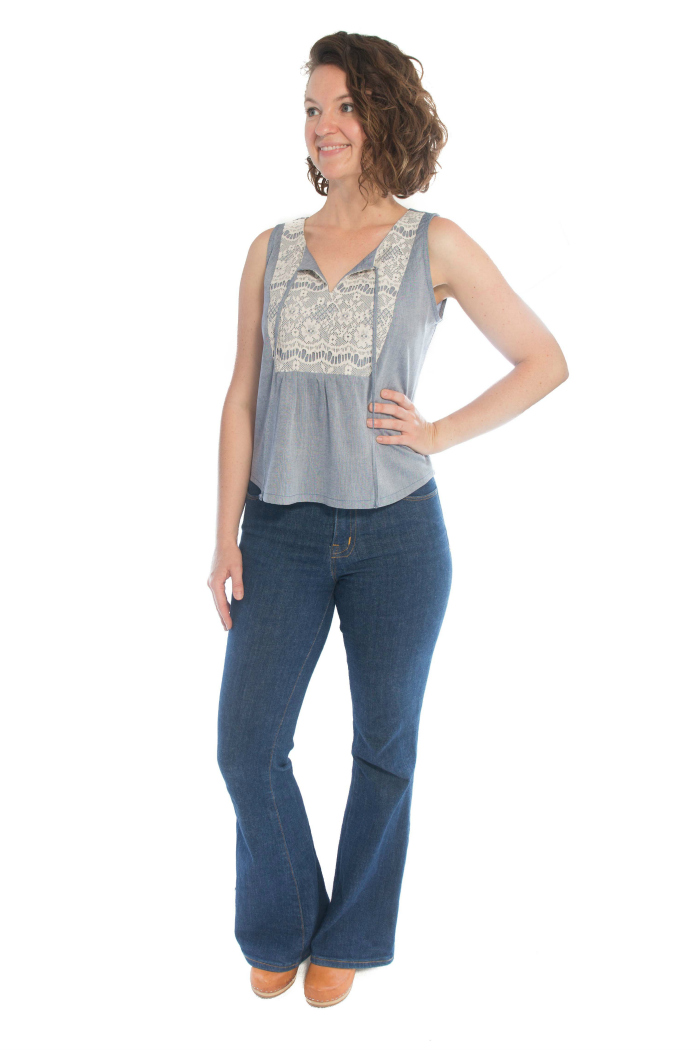 I've had great experiences with both of these companies. I love the look of both of these. But I've been wanting to make the Phoenix blouse for awhile, so that is probably the one I will make.
October
Kingston Jacket by Rebecca Page or Stevie Jean Jacket by Style Arc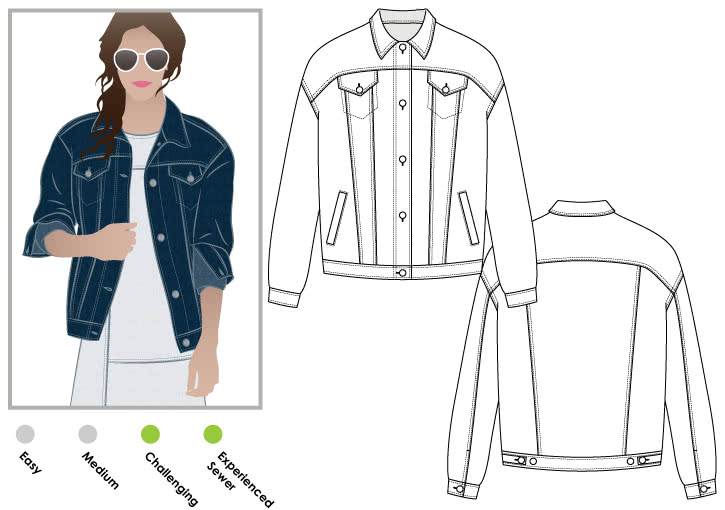 I haven't tried anything from these brands yet. They look super similar. I'm gonna have to research reviews on these too. But I'm excited to try making a jean jacket.
November
Desmond Backpack by TaylorTailor or Raspberry Rucksack by Sarkirsten
The Desmond is super popular. I don't think it'll fit into my life. Unless my fionce wants one for his work trips. The raspberry rucksack is in testing but I'm intrigued. So i"m on the fence about this on since I have a few other accesories planned this year for bridal gifts and I'm more of a garment sewist
December
Carolyn Pajamas by Closet Case Patterns or Night Garden Set by Sew to Grow
I've been wanting to make the Carolyns forever. I would have absolutely been all for this. But I'm currently making Butterick 6296 and it has a very similar look. I will probably substitute that in. Again, not really allowed but I'm broke girl.
That's it. Overall, some exciting makes. There are some I've made before, but one of my sewing goals this year is to make patterns multiple times to perfect fit and finishings. So it'll help me accomplish that.